With Cyber Monday coming up - get your lists ready and buy from the convenience of your own home, office or palm-held devices. And if you miss it, don't worry, there are bound to be deals galore as the season progresses.
I know with Netflix and Hulu, On Demand and our Smart TV's and iPads where we can stream YouTube and TV shows and movies, you may think DVD's are becoming a thing of the past. Well, not YET. And not for ALL.
And if someone is a real fan of a series, it's always an ace in the hold to give them a boxed set or special edition of their favorite. Here are a few things that the are crowd pleasers.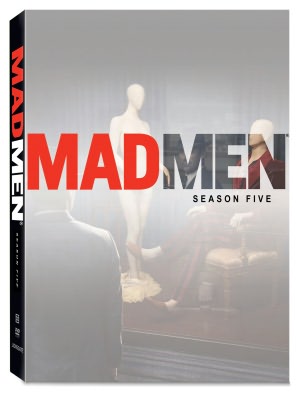 DOWNTON ABBEY
:
The Masterpiece Theater's new dramatic hit set in Victorian England, is entering into it's third season and is on EVERYONE's lips - young and old, male and female. Can't explain what sucks you in but it does... Almost all would like it but it's a definite for Anglophiles and better: the hard-to-buy-for Grandma. On Sale at Barnes and Noble now for $41.99
MAD MEN
A big water cooler topic, this is the story of a major Madison Avenue ad agency in 1960 where the James Bond of Creative Director
s, Don Draper, works hard and plays harder. Interesting take in the boardroom as they pitch to all the old products you've forgotten about - as are the portraits of the reality for then-unheard of career girls.
The sets, the wardrobe and the culture alone are worth it, and will take you BACK to the days of a 3 martini lunch, cigarette smoking in planes and calling the waitress "Honey."
5 Seasons from AMC to choose from when buying your boxed set, all of them great, at Barnes and Noble, $34.99
HOMELAND:
If you haven't seen this, where have you been hiding? An
excellent series on Showtime, starring Claire Danes, that has swept the Emmys. She plays Carrie Mathison, a CIA ops officer who, after conducting an unauthorized operation in Iraq, is put on probation and reassigned to the CIA's Counterterrorism Center. She has a hunch that a newly returned hostage from Iraq, US Marine Nicholas Brody, has been turned by his captors to be a terrorist and sets about convincing her boss that he is - to prevent another terrorist attack in America. That description doesn't do it justice though. Watch. It's great. That. Is. All. The complete First Season at
Barnes and Noble, for $44.29
MODERN FAMILY
Give Laughs- the great thing about these eps is that they can be seen in any order, and watched again and again. They're short and easy, funny all through and no real storyline to follow. Perfect for when you need to get your mind off life and get some restorative brain-drain. Now in it's third season.
GLEE
I'm not a "Gleek", but I'm an anonomoly... These eps about a glee club in High School with a character representing every "type" (one of which you identify with) are upbeat, funny and entertaining with guest stars galore doing song, dance and drama. The Third Season goes for $59.
BOARDWALK EMPIRE:
Set in Atlantic City, during the Prohibition era, this acclaimed HBO series starring Steve Buschemi has won twelve Emmy Awards and has received 30 nominations, including two for Outstanding Drama Series AND the Golden Globe Award for Best Television Series – Drama. Do you need to know more? Get the second season for $53.99
BREAKING BAD
-
Not for the faint of heart. Everyone I know is talking about this series.
The plot? A former chemistry teacher, he was diagnosed with cancer and turned to manufacturing 99% pure methamphetamine, ostensibly so his family could stay afloat after he died... as an understatement, chaos and drama ensues. Will keep you on the edge of your chair with your mouth hanging open all through - and wanting to stay up all night to watch the whole season in one sitting....
there are Four Seasons. You can get this in Blu Ray, HD or regular DVD for $11.99